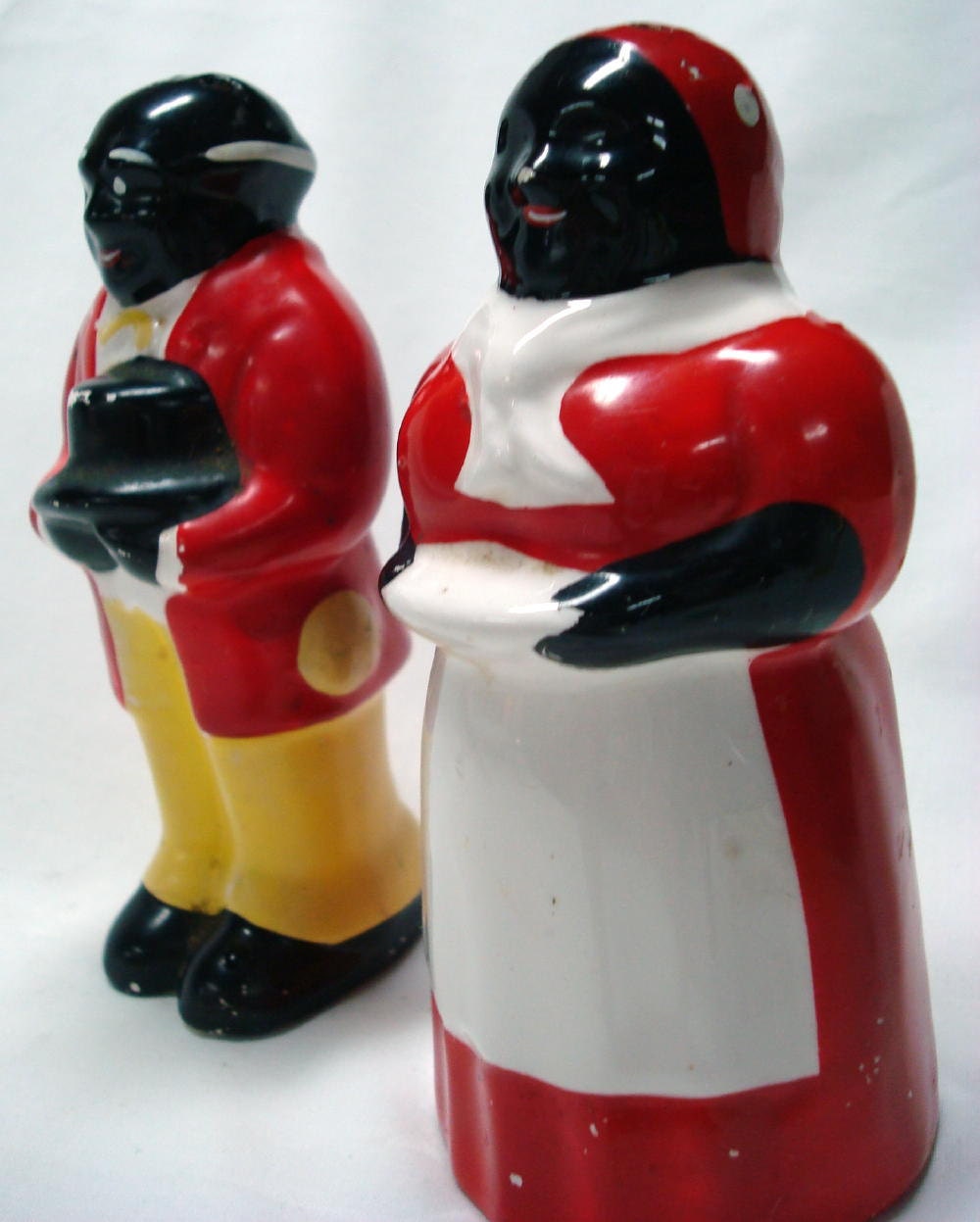 This is another lovely set from my collection of Black Americana items.
This lovely set of Aunt Jemima and Uncles Moses Salt and Pepper Shakers would be a wonderful addition to any collection of black americana collectibles.
All the others that I see for sale are made out of plastic. These are ceramic and much nicer. Great for daily use or display!
These stand at approximately 4 1/2" tall, are in great condition and have stoppers on both of them. A...
Click Here to Visit My Etsy Shop!