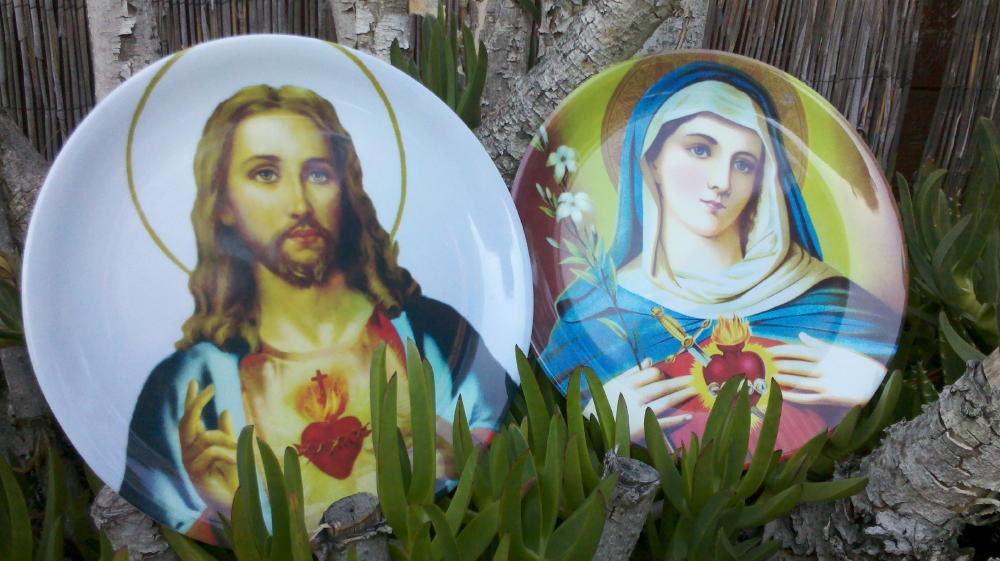 These super awesome plastic plates feature Jesus Christ and the Virgin Mary with burning Sacred Hearts on their chests. It is dishwasher safe and great for decoration or using to eat from. You get two; one Mary, one Jesus.
Plates measure 10 1/2" in diameter.
Please email us with any questions whatsoever!
We love talking to our customers!
Thank you for loo...
Click Here to Visit My Etsy Shop!