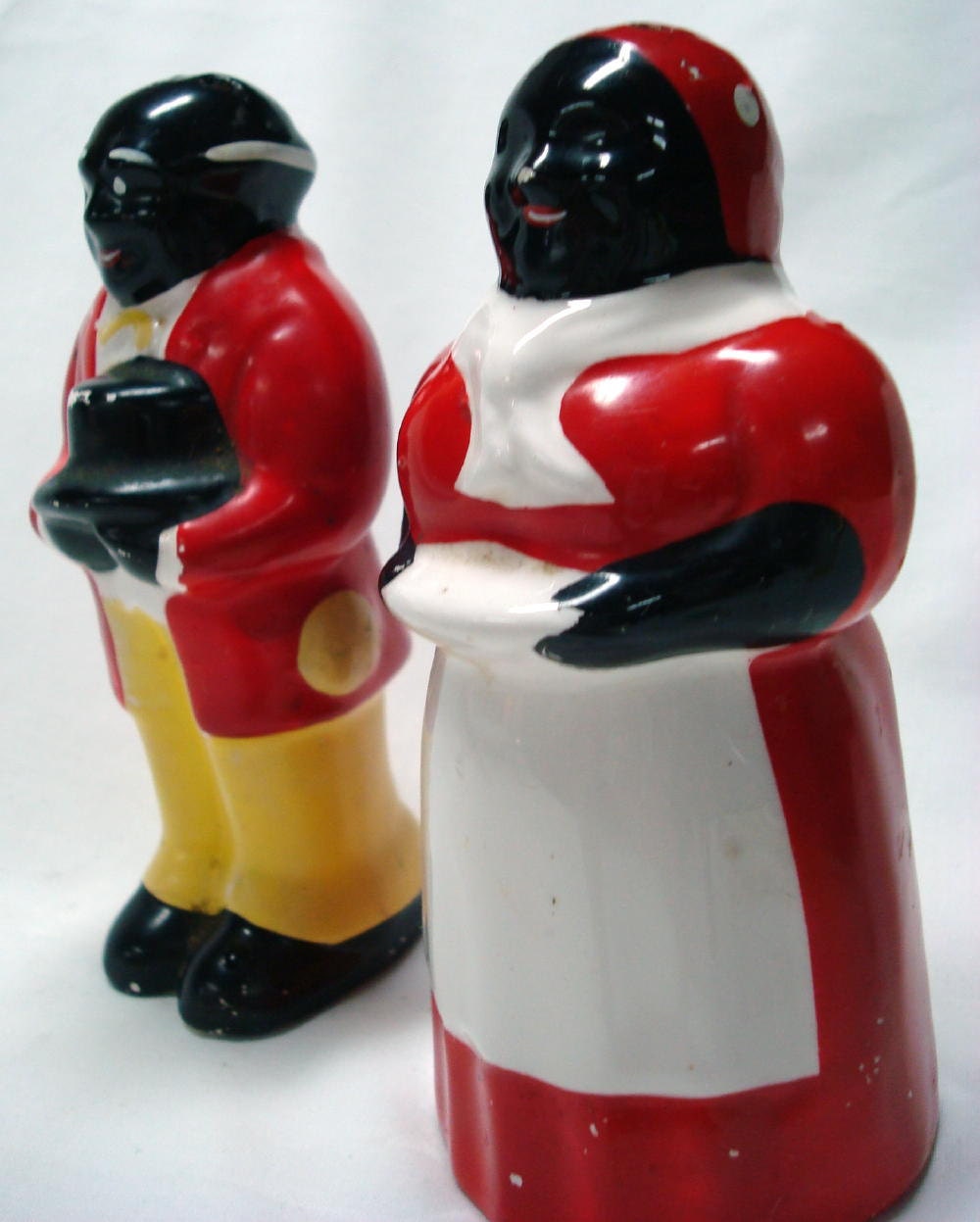 This lovely set of Aunt Jemima and Uncles Moses Salt and Pepper Shakers would be a wonderful addition to any collection of black americana collectibles.
These stand at approximately 4 1/2" tall, are in great condition and have stoppers on both of them. Mammy is the salt and Pappy is the pepper! They each have a few scratches from old age but otherwise no cracks, chips or repairs. There are no...
Click Here to Visit My Etsy Shop!