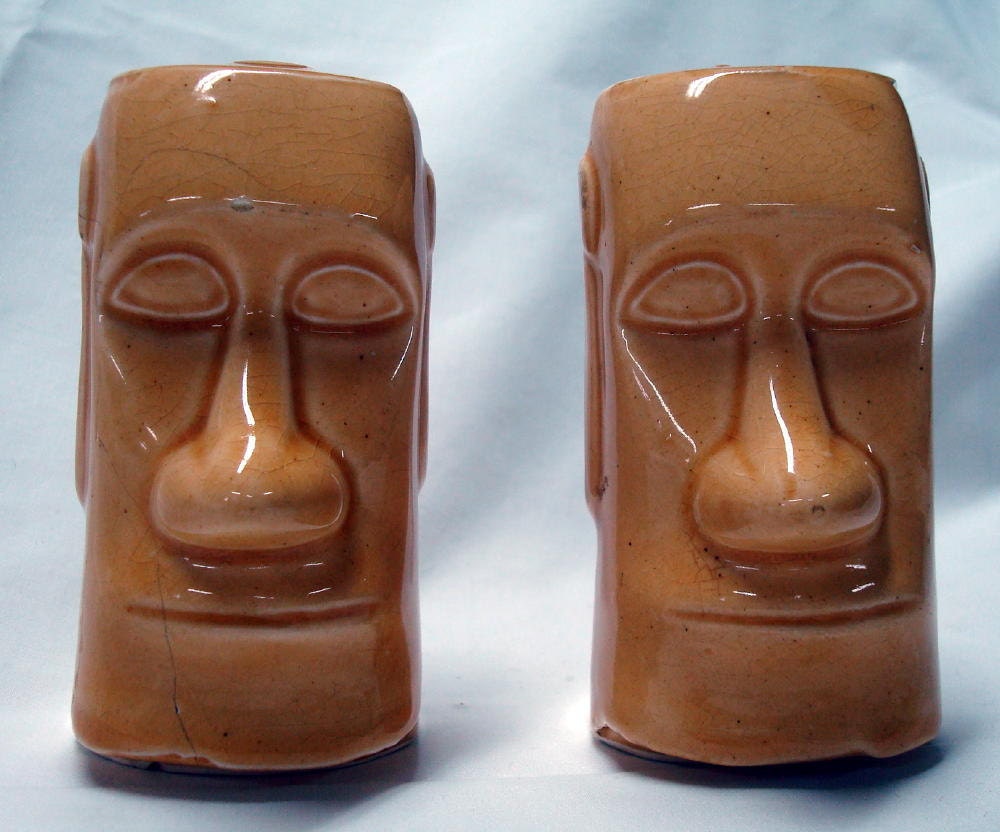 Vintage Moai Salt & Pepper Shakers from The Tonga Room, San Francisco, California
Manufactured by Otagiri Mercantile Company
These salt & pepper shakers by Otagiri were used at the Tonga Room in San Francisco, California. They are yellow-brown moai, and are marked "Tonga Room Fairmont Hotel S.F." on the back on black.
The Tonga Room of the Fairmont Hotel in San Francisco...
Click Here to Visit My Etsy Shop!