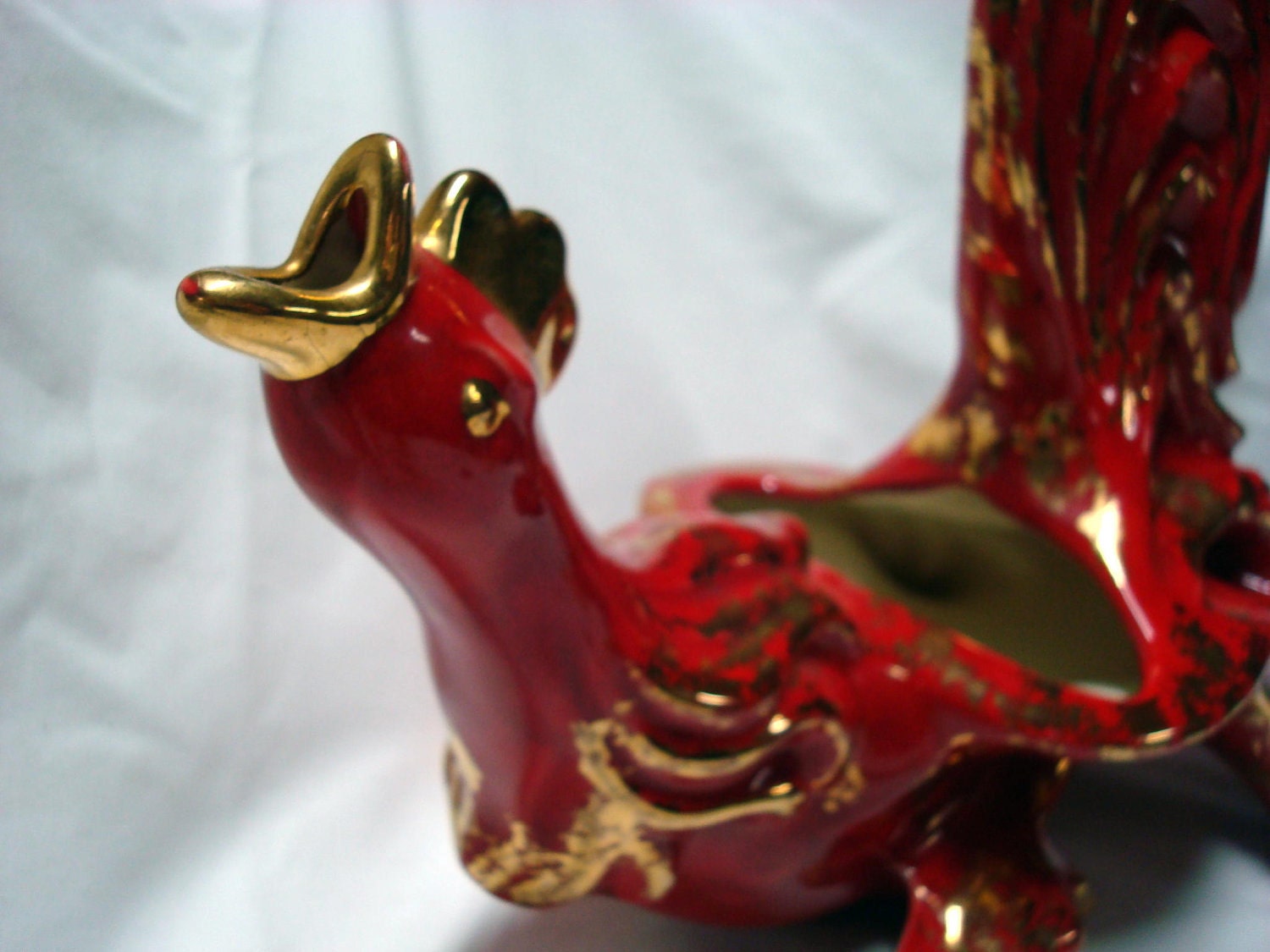 This gorgeous piece of pottery looks like it was intended to be a planter but when I cleaned it out I noticed that the opening at the beak goes all the way through. Made a ceramic and glazed red with gold accents, this piece would be a great addition to any collection.
It stands at approximately 10" tall x 11" long and 7" at the widest part of the bottom. The artist's signature app...
Click Here to Visit My Etsy Shop!